As you start swapping your wardrobe out for off-the-shoulder sundresses and denim shorts, are you unsure of how to do the same for your footwear? Do you want a summer shoe that lets you put your best foot forward no matter what you're doing? Here are 11 shoe trends that are taking this summer by storm.
1. Espadrilles
Slip your feet into these summer favorites which are extremely comfy. These classic plaited fiber soles with either flat or wedge-heels go with just about any summer outfit. You can opt for espadrilles with tie-up straps that accent your ankles or canvas slip-ons that just scream comfort.
2. Lace-up Ballet Flats
This trend takes the simple, yet classic, ballet flat and accents it with elegant tie-up straps that wrap around your ankle or lower leg.
3. Woven Shoes
Let your feet breathe by donning woven footwear like braided flats or slip-ons that go with shorts, skirts and sundresses.
4. Glove Heels
The latest trend to hit the streets – the glove heel is quickly becoming a summer favorite. These shoes hug your feet, and have a distinct shape. Whether it's a slip-on ballet flat or high-heeled soft-leather number, you can never go wrong with this trend.
5. Ankle-strapped Heels
Seems like this season is all about showing off your ankles: high-heeled sandals and shoes with straps in various materials and various thicknesses are in vogue this summer.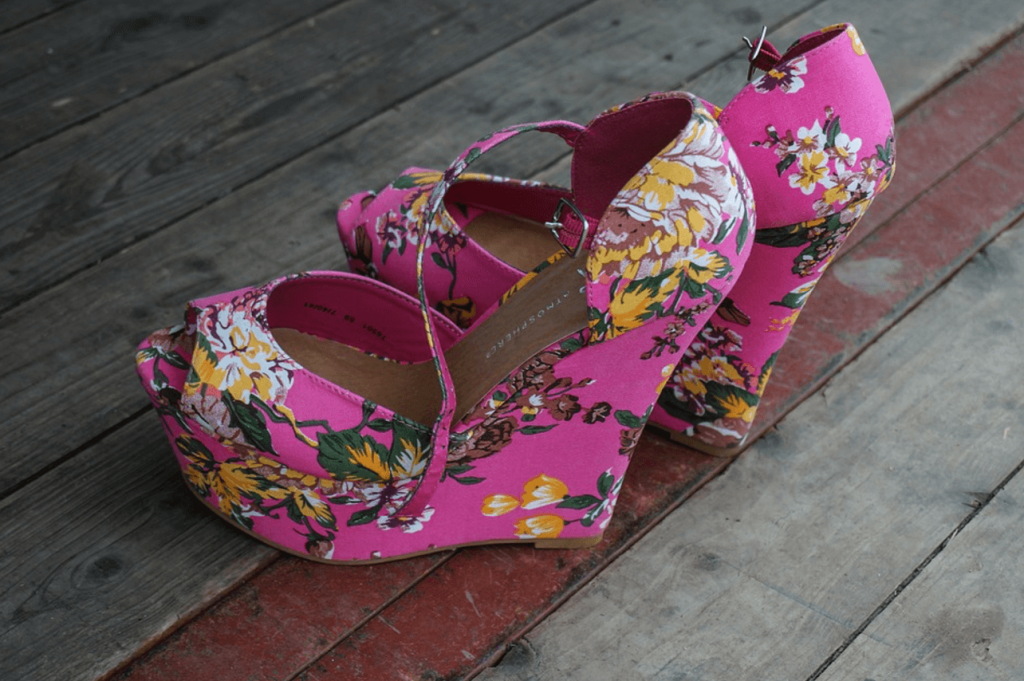 6. Kitten Heels
Another classic that keeps returning every season: the kitten heel. Ideal for those who feel uncomfortable in high-heels, but still crave the elegance of a heeled shoe, kitten heels are another must-have on your shoe-rack this summer.
7. Platforms
You can offset a simple plain summer-dress with this wild fashion statement that is the platform shoe. A hold-back from the wild '60s, the platform shoe is back with a bang. Its styles vary from the colorful to the truly bizarre.
8. Flatforms
If the high heels of platforms make you dizzy, you can opt, instead, for flatforms: flat-heeled sandals that still give you a sense of height, but allow keep your feet flat on their sole.
9. Varsity Team
This summer seems to be taking its cues from the world of athletics and sports with the varsity-themed footwear; a stem-off from the sneaker trend, this trend cranks it up a notch with sock-boots and boxer-boots.
10. Funky Heels
Fashion has never shied from venturing off the beaten track: heels are no exception. This season is all about looking beyond the classic stiletto and wedge; it's about putting a funky twist on them.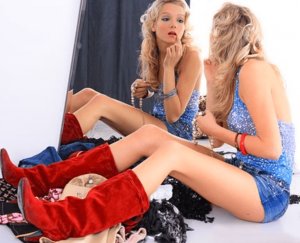 11. Spring Boots
If you love boots, then this is the season for you. This ageless trend continues to persist through just about every season, taking on different, brighter, styles but staying the same in fundamentals: knee or ankle-high footwear that pairs well with just about any summer outfit you can think of.
This year's shoe trends run the wide gamut from classic to modern: there's something for everyone. Whether you stick to the classics or whether you choose to venture into never-before worn territory, today's summer trends have you covered.