If you have a natural talent for discovering the next top fashion item, you can be a trendsetter. You need to be willing to stand out from the crowd, which means picking bold shoes. To get you started, here is some insider advice on the up and coming shoes.
Floral Prints
You are going to need at least one pair of floral shoes — these are ripe for becoming the next big trend. Options range from feminine to ultra-chic, and they are available in just about any color palette you can imagine. Booties are definitely a top choice, but you'll also find floral boots (of all lengths) and even floral open-toe sandals.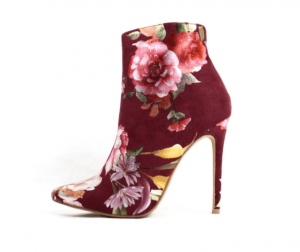 Lace-Up Sneakers
Take advantage of the comfort and practicality of sneakers without sacrificing your look. Show everyone that lace-up sneakers are back by picking a pair of bold shoes in a surprising material.
Glittery Boots
You must have heard by now that this winter is all about sparkles. There's no need to limit yourself to shimmery dresses — you can also bring shine to your footwear by choosing a pair of over-the-knee glitter dress boots. Your options are black or white, either of which will work with practically any formal outfit.
Velvet Pumps
Sometimes, one of the most effective ways to be a trendsetter is to go deceptively simplistic. Velvet pumps are classy shoes that appear familiar but are actually unlike anything you've seen before. Be the envy of all those around you by choosing a pair in classic black, gray, or nude, or draw attention straight to your feet with a tone of pink, purple, or mauve.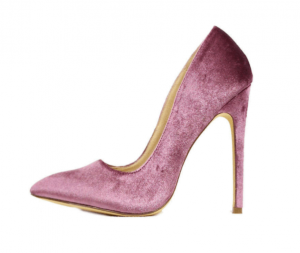 Laced Stilettos
Any over-the-knee boots are ideal for making an impact, but stilettos go that one step further. These laced stilettos are the next hot thing, featuring laces that run from the foot all the way up to the top of the boot. They come in three extreme colors: orange, yellow, and white.
Criss-Cross Wedges
Criss-cross wedges come in a huge number of distinct designs, giving you the chance to find a pair that matches your unique style. They are also perfect for giving you height while remaining comfortable enough to walk in all day.
Fringe Boots
Fringe is seeing a major comeback this year. Still, including it on your footwear is only for the bravest fashionista — a true trendsetter. When you pick fringe on thigh-high stiletto boots, you'll definitely set a statement.
Platform Sandals
Combine your love of platform shoes and sandals in one. These open-toe heels could not be more different from the norm. However, they also have a classic appeal, as they come in animal print designs — zebra and leopard.
Your closet needs shoes from the above styles to allow you to be a trendsetter in any situation. Find shoes to pair with any type of outfit from day to night. When searching for more designs, always remember that boldness is a necessity.